Tableside Information:
Common Names: King Clam, Elephant Trunk, Mirugai
Sweet with a light Brininess
Crunchy, Firm, Sweet
Food Information:
THE FISHERY - Hand Harvested in California and Baja. Shipped Live.
THE CLAM - Geoduck in the Nisqually Language means dig deep. The Geoduck is the largest of the burrowing clams and has a long "Trunk-like" body that protrudes from its shell. A very sweet flavored Clam, it is perfect for Sashimi to Sous Vide.
Sashimi, Braise, Stew, Sous Vide.
Seasonality:
Year Round
Share:
Range & Habitat: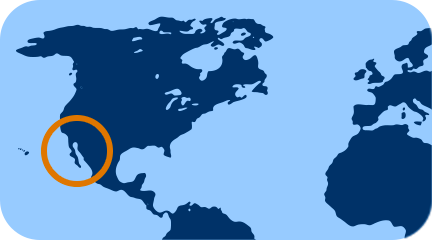 Southern California & Mexico
Origin:
Southern California & Baja
Producer:
Harvest Method:
Hand Cultivated