Tableside Information:
One of the most recognizable species in the world.
Clean, Natural, Fatty King Salmon
Food Information:
THE FISHERY - In the southern most inhabited island of New Zealand, Stewart Island, where the water is cool and clean all year round we farm raise Chinook or King Salmon. Our natural breeding program produces eggs that are grown out to young fry at our two hatcheries located on two of the largest and cleanest rivers that have their origins in the snow fed glaciers in the Southern Alps of New Zealand - the Clutha and Waitaki rivers.
THE FISH - King Salmon flesh is an attractive dark pink to red colour. Its oil content is higher than any other Salmon and it is a rich source of Omega-3 fatty acids.
SUSTAINABILITY: Chinook salmon farmed worldwide in indoor recirculating tanks and in New Zealand in marine and freshwater net pens is a "Best Choice." Indoor recirculating tanks often have less effluent, disease, escapes and habitat impacts than other aquaculture systems. In New Zealand, the industry operates on a small scale and has minimal environmental impacts.
Seasonality:
Year Round
Share:
Range & Habitat: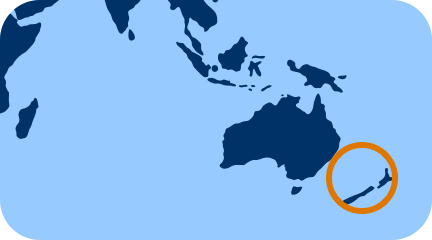 New Zealand & Australia
Origin:
Stewart Island
Producer:
Harvest Method:
Hand Cultivated