Tableside Information:
Common Names: Black Grouper, Gag
TABLESIDE - Black Grouper is arguably the highest quality food fish in the Grouper Family.
Flakey, Sweet, Light, Moist.
Food Information:
THE FISHERY - From Texas coastlines to the deep trenches of the Gulf, Galveston hooks it all. With Day Boats, Long Liners, Short Trip vessels unloading daily, SeafoodS.com has a species that fits your menu. Snapper, Grouper, Golden Tilefish, Triggerfish, and a multitude of items exclusive to the Gulf of Mexico, we are enamored to be your one-stop-shop for incredible Gulf seafood.
THE FISH - Typically large fish. Growing to 30-40 lbs, it can offer baseball cuts for dramatic center-of-the-plate presentation. It is menued in many revered Fine Dining Restaurants.
Pan Roast, Sear, Broil, Poach
Seasonality:
Spring Fall Winter
Share:
Range & Habitat: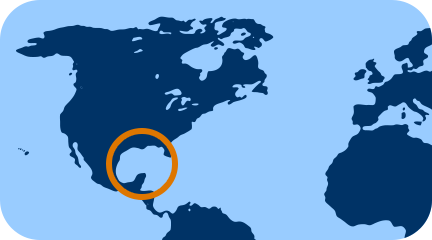 Gulf Of Mexico
Origin:
Gulf Of Mexico
Harvest Method:
Hook & Line