Tableside Information:
Common Names: Strawberry Grouper, Speckled Hind, Calico Grouper
TABLESIDE - A Great Alternative to Red Grouper
Sweet, Light, Flakey, Mild.
Food Information:
THE FISHERY - Ask any fish monger about procuring Gulf species and he'll mention St. Petersburg, Florida ("St. Pete" for short). Vast varieties of fin-fish ranging from Tuna and Swordfish to Groupers and Snappers are distributed through this historically-rich region of the Florida coastline. Expect to also see a robust selection of Keys-caught species like Yellowtail Snapper, Caribbean Red Snapper and Hogfish to come through St. Pete. It's regionally situated in a perfect location for national distribution and with our Q&A in place, it's always top quality.
THE FISH - Kitty Mitchell (Strawberry) Grouper are a wonderful version of the Red Grouper. Kitty Mitchells find themselves between Sweetness of Black Grouper and the Versatility of Red Grouper. Kitty Mitchell Grouper feed on a variety of shellfish and crustaceans. This relates to a beautiful succulence in the flesh.
Seasonality:
Spring Fall Winter
Share:
Range & Habitat: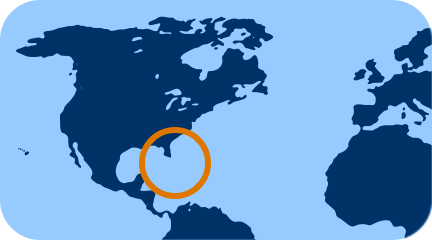 South Atlantic & Caribbean
Origin:
Florida Atlantic
Producer:
Harvest Method:
Hook & Line