Tableside Information:
Common Names: St. Peter (Pierre) Fish,
Ultimate in Fine Dining
Paper White, Very Flakey, Sweet, Moist
Food Information:

THE FISHERY - Tiaki is a new fishing method with the potential to change the way the world fishes. Developed in New Zealand and driven by the desire to deliver better quality seafood and safeguard the future of our oceans and fish stocks, Tiaki is a great Kiwi story; the outcome of a Primary Growth Partnership between the Ministry for Primary Industries, Sealord Group, Aotearoa Fisheries and Sanford Ltd. Tiaki is creating a new category of premium seafood, fished with the revolutionary Precision Seafood Harvesting technologies designed by Plant & Food Research. Tiaki comes from the Māori language and means to guard, keep, look after, care for, protect, conserve and save. The Tiaki philosophy is simple – the fish is at the centre of what we do. If we do what's best for the fish it's best for everyone.
THE FISH - From its storied beginnings, the John Dory has been a staple in ultra fine dining. With a sweet and delicate flesh that cooks to a paper white, the John Dory rivals the marks of species that often grace upscale menus. Think of Dover Sole with a Snapper's texture. Think of Turbot with a crab like sweetness. John Dory is a versatile species that dominates the light, white, flakey genre. John Dory is an upright "Flatfish". Its fillet resembles the shape of Flounder, but without scales. It has a beautiful olive to gold skin that crisps wonderfully when seared. The flake of the John Dory is delicate and supple. The clean flavors are the perfect canvas for light sets and minimalistic ingredient approach.
Saute, Broil, Sous Vide, En Papiote
Seasonality:
Year Round
Share:
Range & Habitat: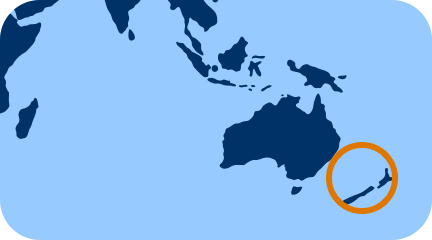 New Zealand & Australia
Origin:
New Zealand
Producer:
Harvest Method:
Hook & Line