Tableside Information:
Common Names: Deer, Red Deer, Venison-Meat
Lean yet tender with a subtle earthiness.
Clean, Lean, Deep Flavor.
Food Information:
THE FARM - Some of the most revered Red Deer genetics are produced in New Zealand. The incomparable genetics matched with a perfect living environments attribute to one of the finest quality Venison in the marketplace. These are sustainable farms with rolling hills, ample grasslands and wooded shelter for the deer to play out a natural existence before harvest.
THE DEER - Although not native, this is a "BIG" deer. The introduction of pastured Red Deer has revolutionize a part of the Venison demand. Presenting "slabs" of meat for a skilled hunter's dinner table and readied and plentiful cuts for the chef who "hunts" for quality. Venison of this prestige has the distinguished "wild" flavor of game and the refinement of a pampered protein.
Seasonality:
Year Round
Share:
Range & Habitat: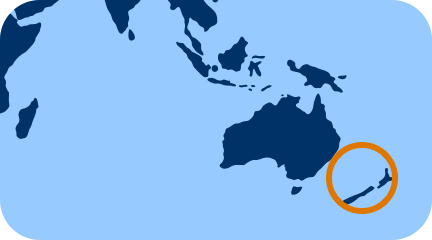 New Zealand & Australia
Origin:
New Zealand
Producer:
Harvest Method:
Pastured