Tableside Information:
Common Names: Meagre, Suzuki, Japanese Sea Bass, Mulloway, Dusky Knob
Wonderful Brightness and a Great Mouth Feel when Raw.
Clean, Lean, Bright, Light
Food Information:
THE FISHERY - Meagre is a newer program to the celebrated aquaculture programs that have for decades brought to us the Branzino, Dourade Royal, and Trout. The reputation of these species shows the consistent quality of the program. The Mearge, or Suzuki, program is just another shining example of the richness of Aegean Sea Aquaculture. The product is one of SeafoodS.com's direct import opportunities that guarantees incomparable shelf life and quality.
THE FISH - Meagre Susuki is a larger fish in aquaculture with an average market weight around 6 lbs. It has a bright translucent flesh that can be enjoyed raw, or slightly cooked. If a clean bright flavor with a tremendous mouth feel is tricky to procure for your crudo, then Meagre Suzuki is available to fill the niche. Medium is probably as far as you would want to take this species to preserve the delicate flake and moisture. However, Meagre Suzuki lends itself to an abundance of methods and techniques, and stands to flavors that represent its wild distribution. Light Mediterranean, Japanese, Pacific Rim, and a host of other global flare is easily incorporated into a Meagre Suzuki presentation.
Crudo, Sushi, Sear, Sauté
Seasonality:
Year Round
Share:
Range & Habitat: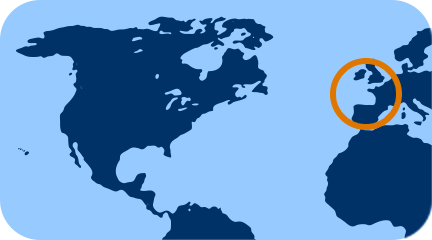 Europe
Origin:
Aegean Sea, Turkey
Producer:
Harvest Method:
Hand Cultivated