Tableside Information:
Common Names: Antarctic Butterfish, Bluenose Bass
Moist, Flaky, Rich, Buttery
Food Information:
THE FISHERY - Tiaki is a new fishing method with the potential to change the way the world fishes. Developed in New Zealand and driven by the desire to deliver better quality seafood and safeguard the future of our oceans and fish stocks, Tiaki is a great Kiwi story; the outcome of a Primary Growth Partnership between the Ministry for Primary Industries, Sealord Group, Aotearoa Fisheries and Sanford Ltd. Tiaki is creating a new category of premium seafood, fished with the revolutionary Precision Seafood Harvesting technologies designed by Plant & Food Research. Tiaki comes from the Māori language and means to guard, keep, look after, care for, protect, conserve and save. The Tiaki philosophy is simple – the fish is at the centre of what we do. If we do what's best for the fish it's best for everyone.
THE FISH - Bluenose is one of the great New Zealand Food Fish. It inhabits deep offshore trenches, and produces some of the most succulent flesh from New Zealand waters. The deep water habitat forces the species to adapt to the environment. This translates to a rich "antifreeze" within the muscle structure. This "fat" is found in many of the world's most popular fish. King Salmon, Northern Halibut, Butterfish, and Black Cod all have this. Bluenose offers a clean and versatile fillet from market sizes ranging 10 to 25 lbs. The white fat in the muscle striations flake large and moist. Perfect for any culinary application, but especially for light and fresh sets.
Saute, Broil, Grill, Sous Vide, Ceviche
Seasonality:
Year Round
Share:
Range & Habitat: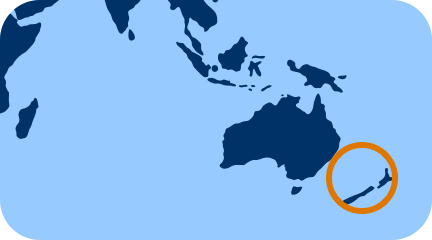 New Zealand & Australia
Origin:
New Zealand
Producer:
Harvest Method:
Hook & Line