Tableside Information:
All presentations available in the following flavor infusions:
1. GRAVADLAX STYLE WITH MUSTARD & DILL SAUCE
2. WHISKY & WILD HONEY
3. GIN & TONIC
4. GARLIC & CRACKED BLACK PEPPER
5. LIMONCELLO & ROSEMARY
6. PASTRAMI STYLE
7. ZESTED LEMON & CRACKED BLACK PEPPER
8. ZESTED ORANGE & CRACKED BLACK PEPPER
9. MOJITO
All of our products are made from Premium Fresh Never Frozen Raw Material and are 100% All Natural, Free of Any & All Additives and Preservatives. Gluten Free. Kosher Certified. High in Omega 3. Non GMO.
Food Information:
We have developed one of the finest and most extensive product lines of all natural flavor-infused smoke salmon products, highlighting us as a leading ultra-premium brand. You can be assured that wherever you find the St. James logo, you will be guaranteed quality, integrity and above all else customer satisfaction.
Our NORDIC RESERVE® and NORDIC CHOICE® products are produced in the newest, FDA & Florida Department of Agriculture inspected, purpose-built 33,000 square foot smokehouse in North America. We use only fresh superior quality Atlantic salmon sourced from sustainable, responsible and accredited sea farms.
Seasonality:
Year Round
Share:
Range & Habitat: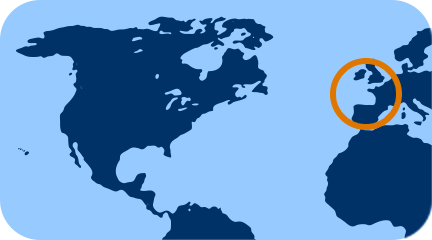 Europe
Origin:
Florida
Producer:
Harvest Method:
Hook & Line