Tableside Information:
Suckling lamb is traditionally slow roasted, but can also be braised. Because of its mild flavor, it is often rubbed with olive oil and salt, plus one or two more other simple seasonings. These seasonings can include garlic, sweet paprika, lemon, fresh herbs (rosemary, sage, and/or thyme), and/or black pepper.
New potatoes are the most traditional side dish for roast suckling lamb. Try sautéing or roasting them in some of the rendered lamb fat!
Food Information:
Suckling lamb (aka sucking lamb, milk-fed lamb, cordero lechal) is a highly prized delicacy in Spain, France, and Italy. Most often slow roasted on the bone, suckling lamb meat is particularly moist, tender & succulent, with a mild flavor. It's particularly associated with spring in Europe – especially Easter banquets, but is delicious year round.
These whole lambs are sold cut into eight sections in the Spanish style. Because each case contains 2 lambs, the total pieces included are:
4x Hind Legs
4x Shoulders
4x Whole Racks
2x Necks
2x Full Flanks/Briskets
All cuts are bone-in & skin-off.
These lambs are raised in New Zealand without the use of hormone or antibiotic growth promotants. GMOs are actually illegal there.
Seasonality:
Year Round
Share:
Range & Habitat: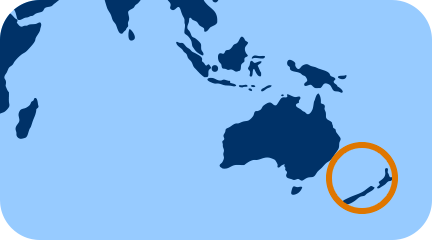 New Zealand
Origin:
New Zealand
Producer:
Harvest Method:
Pastured