Tableside Information:
Common Names: Awabi, Sea Ears, Venus' Ears.
A premium Sushi and Sashimi experience.
Mild, Buttery, Firm, Toothsome.
Food Information:
THE FISHERY - Our Baja Red Abalone production is top tier in Aquaculture. Utilizing circulated sea water and highly oxygenated environments, the facility is an adequate filtration system for the adjacent environment. Great care is taken in the handling of the abalone to produce the highest quality Sashimi product. The Red Abalone is fed a quick growth Seaweed and subsequent food in the sea water. The Abalone are packed Live with additional oxygen to ensure the freshest delivery to our Chefs.
THE ABALONE - Red Abalone are 3-4 inches in width and contain about 6 pieces per pound in shell. The meat can be relaxed by cleaning the Abalone down to the "Foot". Place the meat onto a cutting board and gently pound until the meat is tender. For Sashimi, slice across the grain for the perfect bite. This is a "Fine Dining" Phenom. Give your team a chance to work with a stellar Red Abalone.
Sashimi, Ceviche, Stir fry, Sous Vide
Seasonality:
Year Round
Share:
Range & Habitat: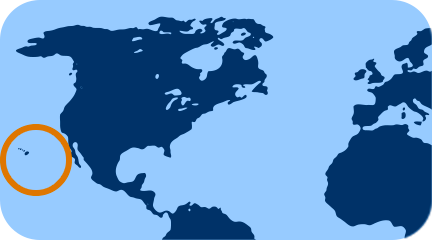 Southern Pacific & Hawaii
Origin:
Pacific, California & Baja Penninsula
Producer:
Harvest Method:
Hand Cultivated