Tableside Information:
Common Names: Wood Hedgehog
TABLESIDE - Earthy with a complex texture
Earthy, Moderate, Musty, Great texture.
Food Information:
THE FORAGER - SeafoodS.com is a direct distributor for one of the Northwest's premiere Foragers Cooperatives. These dedicated Foragers procure the finest Wild Mushrooms, Truffles, Greens and Nettles in the Country. Along with their Wild Finds, the Cooperative is a direct import for International Gourmet products. We offer available inventory Priority Overnight to you and your guests.
THE SHROOM - Hedgehogs resemble Faded Chanterelles aside from the "Teeth" underneathe the cap. The Hedgehog has an intense earthiness and a slight mustiness that pairs well with big spring flavors. Perfect for Oaky White Wines and Hoppy Beers. This is a great shroom for shroom lovers.
Saute, Roast, Grill, Smoke
Seasonality:
Spring Summer
Share:
Range & Habitat: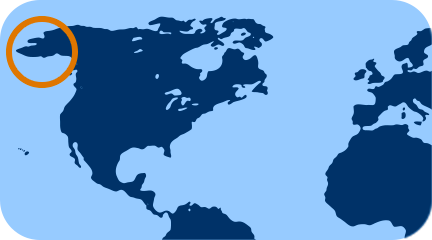 Pacific Northwest & Alaska
Producer:
Harvest Method:
Foraged