Tableside Information:
Common Names: Pinky, Pink Snapper, Red Sea Bream, Tai Snapper
TABLESIDE - Red Porgy are Sea Bream and a near species to Japanese Red Sea Bream.
Light, Mild, Flakey, Fluffy Texture.
Food Information:
THE FISHERY - Our Mid-Atlantic Partnership allows for beautiful Day Boat Species from Rhode Island, The Chesapeake Bay, North Carolina, and South Carolina. Dedicated Fishermen, who capture, dress, pack and ship, provide excellent quality and rustic charm to SeafoodS.com and our Chefs.
THE FISH - Red Porgy have the same great qualities as Tai Snapper, Red Snapper, and Dorade Royale. They are an undersung species that typically only get recognition from the Pacific variety. The Japanese have held the Porgy in high reguards for centuries. This is one of the most celebrated species in the Pacific, and the Atlantic holds an abundance. We bring them in directly from hook and line day boats and are available next day to your restaurant. Red Porgy have a wealth of culinary possibilities. Menu and prepare Red Porgy as you would any Sea Bream or Snapper.
Saute, Poach, Broil, Ceviche.
Seasonality:
Spring Fall Winter
Share:
Range & Habitat: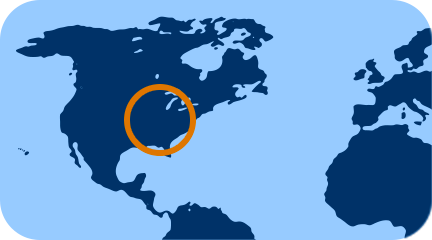 Eastern United States
Origin:
Rhode Island through South Carolina
Producer:
Harvest Method:
Hook & Line