Tableside Information:
Common Names: Fiddleheads, Fiddlehead Greens, Kogomi
Short Availability. Mild and "Green" flavors.
A delicate Asparagus/Artichoke flavor.
Food Information:
THE FERN - The Fiddleheads of North America are the unfurled frons of the Ostrich and Lady Fern. They can be harvested for a few short weeks in the early spring. They possess a beautiful, light, "Green" flavor that is most closely resembled by an Asparagus/Artichoke melding. They can also have similar attributes of very light Green Beans. Working with Fiddleheads is a joy in itself.
Poach, Saute, Grill, Broil, Pickle
Seasonality:
Spring
Share:
Range & Habitat: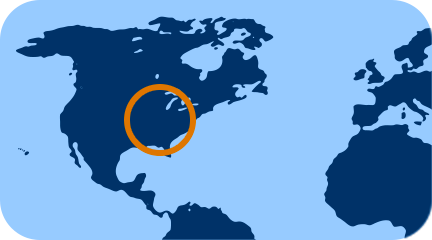 Eastern United States
Origin:
Northern United States
Producer:
Harvest Method:
Foraged