Tableside Information:
Common Names: Quail, Pharoah Quail, Coturnix Quail
The Quail are raised in an all natural, "Never Ever" program that uses no antibiotics, hormones, steroid, or flavor enhancers.
Food Information:
THE FARM - The Quail are fed a protein rich grain diet that allows for maximum size and yield. A healthy, veterinarian supervised, and HAACP controlled environment produce the highest quality Quail in distribution. SeafoodS.com facilitates a Priority Overnight delivery to ensure the ultimate freshness.
THE BIRD - Quail is the petite bird on very successful menus. For those who are passionate about the best, SeafoodS.com provides a Quail program that ultimately solves any procurement challenges. These Quail offer multiple specs, including whole, boneless, semi-boneless, airline breasts, and fresh eggs.
Seasonality:
Year Round
Share:
Range & Habitat: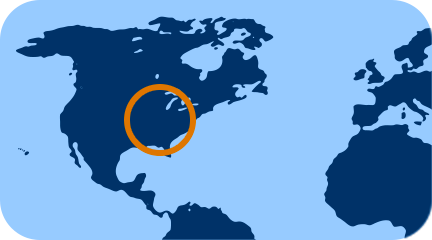 Eastern United States
Origin:
Mississippi & Georgia
Producer:
Harvest Method:
Pastured