Tableside Information:
Common Names: Rainbow Trout, Steelhead
Fatty and luxurious. Milder flavor than Salmon.
Rich, Succulent, Buttery, Mild
Food Information:
THE FISHERY - SKYE Ocean Trout begins its life cycle on land in "zero waste" closed containment recirculating tanks. Local fresh water is sourced and naturally "ozone" sanitized prior to use to ensure upmost quality to ensure top quality & health of the fish. Once the fresh water Trout reach maturity, they are then intoduced into the pristine salt water of the Isle of Skye in Scotland, thus making them a true ocean Trout.
THE FISH - If you are looking for a rich and buttery substitute for your Salmon program, Skye Trout is a phenominal resource. With sustainability at the forefront of their operation, you can rest assured that the quality is that of wild species, but with a more direct logistic avenue. Ocean Trout behave just like fatty Salmon on the plate and in the pan. However the subtle mild flavor is a blank canvas for culinary creation.
Seasonality:
Year Round
Share:
Range & Habitat: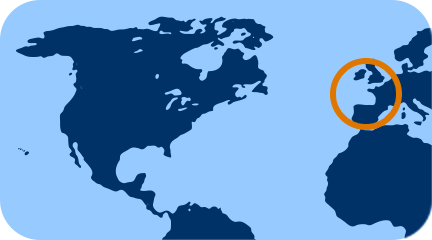 Europe
Origin:
Scotland
Producer:
Harvest Method:
Hand Cultivated